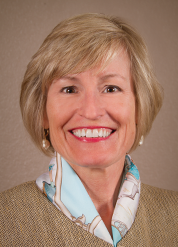 Kathleen W. Roat, EA, CFP®
Founder & President
Kathleen Roat & Company, Inc.
Kathleen Roat & Company is proud of their 30 years of continuous client service. The practice is anchored and sustained by foundational competencies of tax consulting and preparation, insurance planning for life and long term care needs, as well as a menu of complementary financial services. Their loyal client base is comprised of individuals who share the same fundamental uneasiness regarding their financial future, but also believe that with KRC as a proven partner, "action trumps fear".
Phone: (407) 999-2551
Email: kroatco@bporch.com

Address: 1115 Edgewater Drive, Orlando, FL 32804
Notice: Advisory Services offered through Investment Advisors, a division of ProEquities, Inc., a Registered Investment Advisor. Securities offered through ProEquities, Inc., a Registered Broker/Dealer and a member FINRA and SIPC. Kathleen Roat and Company is independent of ProEquities, Inc.
Full site coming soon!